When a power plant is not in operation, many components within the plant are subject to corrosion. This is referred to as standby corrosion. A plant may be shut down due to planned or unplanned maintenance, or due to low seasonal power demand. Power plants have to be idled or shut down temporarily due to following reasons:
Maintenance or repair
In case of breakdown
Partial shut down due to excess capacity
Extended cold standby (ECS)
Power plants have expensive auxiliary equipment that is subject to damage if measures are not taken to maintain relative humidity and prevent it from moisture which causes corrosion. As a rule of thumb, it is best to maintain relative humidity levels at or below 35% RH to slow down the rate of corrosion.
TDS services for
Power plants:
TDS specializes in short term dehumidification, temperature control and ventilation services during turnaround/shut down and maintenance jobs in Power Plants. TDS provides Dehumidifiers, condensing units, blowers, and ducts on rent. TDS has a strong base of skilled technicians who can assess the problems and provide suitable solutions.
Application based solutions for Power Plants
Industrial Project Solution
Humidity control during maintenance jobs of generators & transformers
Humidity and temperature control in main cooling water pipeline during maintenance jobs
Ventilation service during overhauling of GI ducts or stator well
Preservation of critical equipment like turbines, boilers, transformers, generators, condensers, etc
Drying of pipelines after hydrotesting to remove moisture
Humidity control during Box up of stator winding
Humidity control during Rubber Lining of acid tanks.
Surface Preparation and Coating
Humidity and ventilation control during blasting, coating and maintenance jobs in penstock (Hydro power plant)
Humidity and temperature control in absorbers tanks and ducts during glass flake coating and rubber lining jobs in FGD.
Humidity control during borosilicate lining & glass flake coating inside chimney stack
Humidity control in spiral casing during blasting and coating jobs
Ventilation and temperature control during alumia blasting of rotors
Safe Confined Area Access
Comfortable working conditions inside confined areas like pipelines, DM Water tanks, tanks, boiler, drum, economizer, condenser water box, cooling water duct, etc.
Humidity and ventilation service for faster cooling of ESP area to enable the worker to do maintenance jobs
Ventilation and temperature control inside chimneys during chimney stack
In Power plants, water damage can strike in the form of natural disasters like flash floods, heavy rainfall and also due to water leakage from penstock, etc. TDS offers Water Damage Restoration service to dry and restore water damaged assets. We preserve, protect and secure the assets from further damage and restore the material to its original functionality.
We can dry and restore electromechanical equipment, turbine, generator, electrical panel, machines, electrical and electronic equipment, etc. We have the industry knowledge to offer the best effective solution to a water damage restoration condition. TDS professional Airgineers responds immediately and use the best-in-class dehumidification system for water mitigation.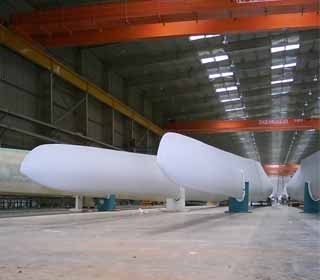 Coating of wind turbine Blades, Suzlon, Mangalore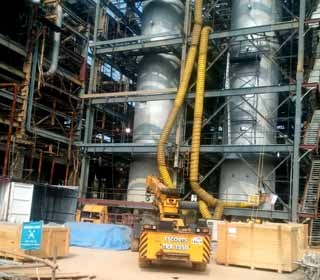 Dehumidification and ventilation in Columns, BHEL, Bhopal
Dehumidification, Box up of Stator Winding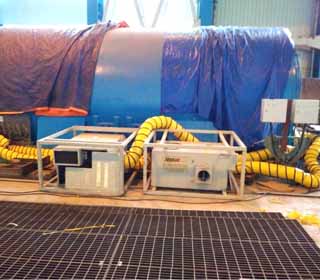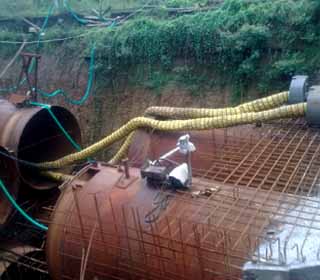 Humidity Control in CWC Pipeline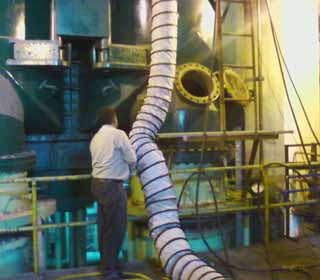 Temperature Control in Waterbox, NTPC, Dadri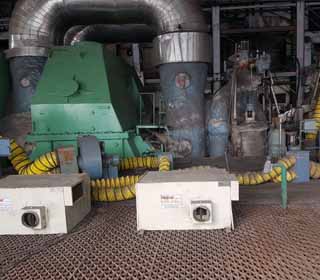 Preservation of Turbines, Kolaghat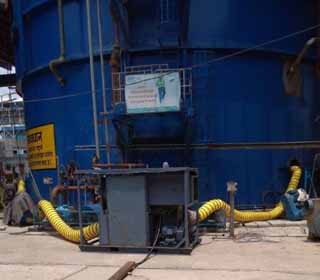 Rubber lining Adsorber Tower, NTPC, Vidhyanchal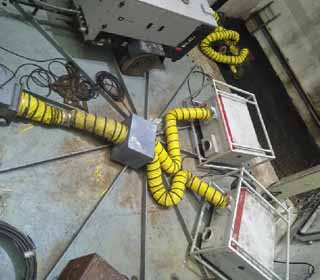 Humidity Control during Coating Jobs in Spiral Casing, NTPC, Koldam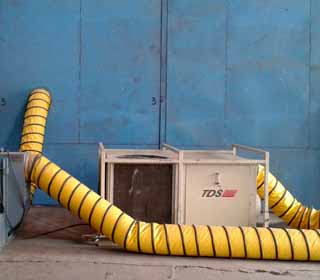 Ventilation in Alumina Blasting Chamber, NTPC, Dadri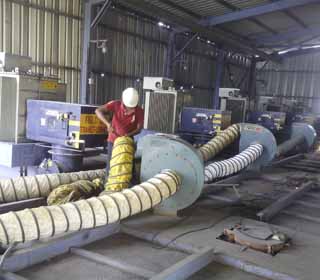 Ventilation in ESP Area, ITC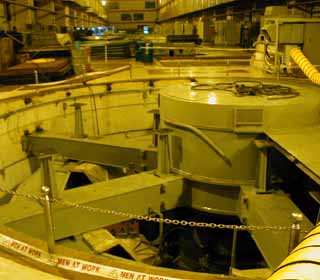 Water Damage Restoration, Satluj Jal Vidyut Nigam Ltd, Himachal Pradesh